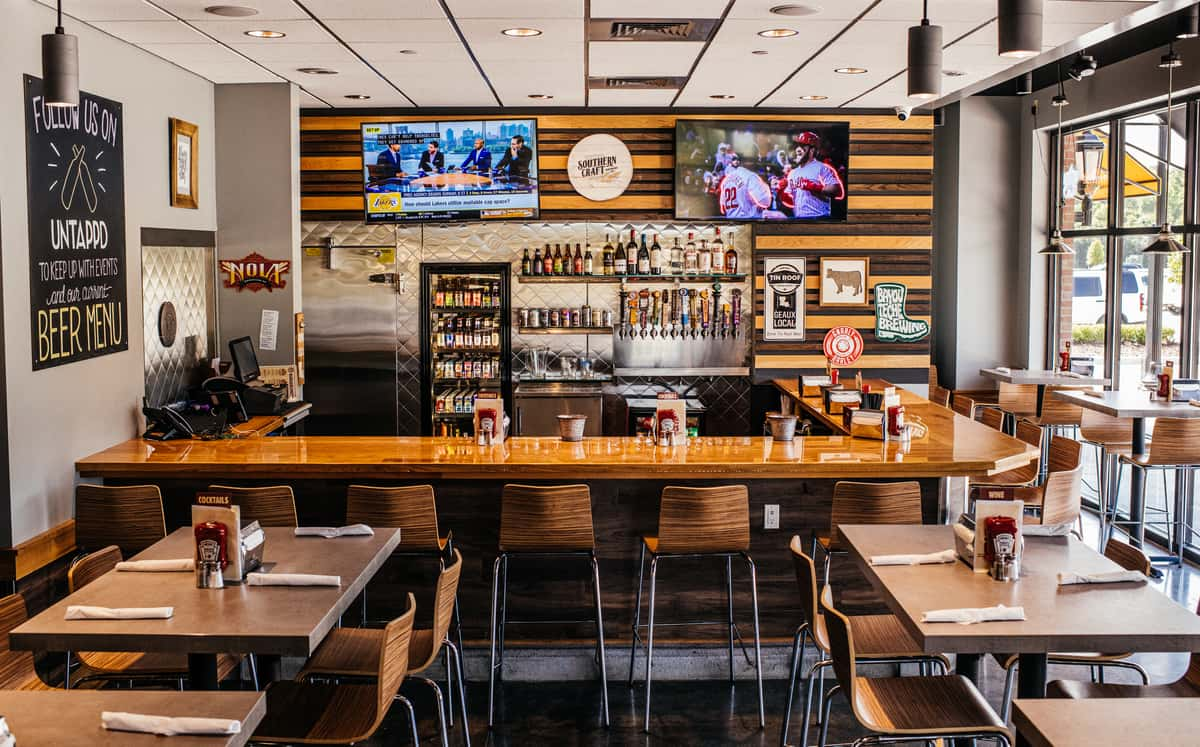 Our Craft
BURGERSMITH:
A ONE-OF-A-KIND HAND FORGED AUTHENTIC BURGERS
THE ATMOSPHERE
Enjoy a seat at our handsome bar or hip dining area with inviting booths, multiple TV's, outdoor dining, and USB ports for phone charging. Our restaurant has plenty of seating for the whole family. Sample one of our boutique wines, locally crafted beers and premium New Orleans ice cream and settle in for an experience only Burgersmith can provide.
THE SERVICE
Whether you're just looking for a burger and a beer or a night out with friends & family – you're in good hands with Burgersmith. We provide a full service dining experience that takes hamburgers to a whole other level. We take pride in our handcrafted hamburgers and provide an unforgettable experience at our restaurant.
WHAT SETS US APART…
Not long ago, if you wanted bread, you went to a baker. For fresh produce, you walked to the market and saw the local farmer. And for the best beef, your best friend was a butcher. You knew where to find the experts – right around the corner, right in your neighborhood.

We think that's how it is with hamburgers. If you want a real burger – you gotta go to a Burgersmith.

We round up all the freshest ingredients – the buns, the veggies and the sweet, juicy beef – and craft them into the tastiest, most authentic burgers around. Just stop by your local Burgersmith and see how it's done. Wherever you see the Burgersmith sign, you'll know there's a place where hamburgers are made with honest-to-goodness craftsmanship.